Hakuba Valley launches NEW ticket and gate system 2016-2017!


From the beginning of this season, Hakuba Goryu, HAKUBA47, Hakuba Happo-one, Hakuba Iwatake, Tsugaike, Hakuba Norikura, Cortina resorts in Hakuba Valley will implement a new ticket and gate system for skiers and riders to access the lifts with one pass. This will greatly improve customer's experiences at these snow resorts. For the 2017-18 season Kashimayari, Jiigatake plan to install the new ticket and gate system making Hakuba Valley snow resorts even more accessible.
About HAKUBA VALLEY
Located in the foothills of Japan's Northern Alps is an alpine region that will take your breath away. The small rural villages surrounded by rice fields just happen to have a stunning natural environment with mountains offering world class skiing as well as many other snow sports in abundant terrain.
It was in 1998 when Nagano, Japan hosted the Winter Olympics that HAKUBA VALLEY experienced worldwide fame with international sportsmen, sportswomen and many tourists visiting the region. Since that time, the ski resorts continue to welcome more and more people to enjoy winter sports in the Japanese way year after year.
High-quality powder snow is piled up across the Valley of 10 locations in the Northern Alps reaching altitudes of more than 3000m. Beginner slopes, park and banks, alpine and mogul courses, long cruise downhill with the longest being 8000m, cross country and back country touring. A place to enjoy just as one likes!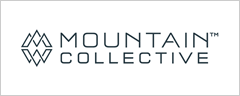 Affiliate member of "The Mountain Collective"
Eligible season pass holders from Mountain Collective resorts can also enjoy skiing and riding for less by purchasing lift tickets at 50% off for up to 5 days.
For more information